Article: Manish Malhotra's HQ, MUMBAI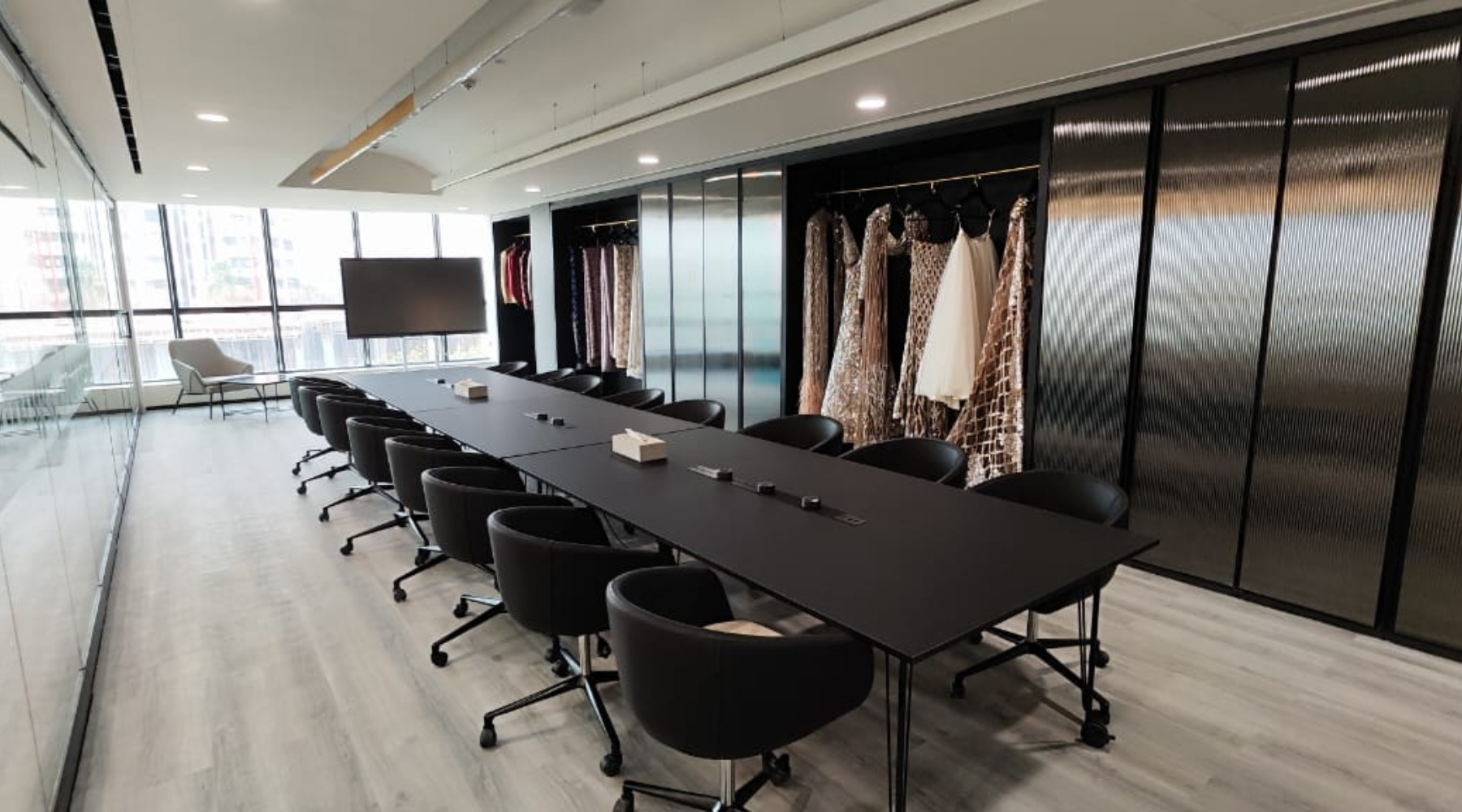 Manish Malhotra's HQ, MUMBAI
Manish Malhotra opens India's first luxury headquarters in the fashion space
HTC
Manish Malhotra becomes the first Indian fashion house to set-up their individual design headquarters in Mumbai
Unveiling luxury under one concrete setting and paving a brand-new culture, designer Manish Malhotra becomes the first Indian fashion house to set-up their individual design headquarters in Mumbai.
Malhotra's new state of the art atelier and headquarters located in Mumbai's upscale and prominent prime real estate of Bandra is set to redefine the new-age work culture in the luxury fashion industry. The expansive atelier stands as the first landmark by an Indian designer's corporate-infused luxurious organisation.
Spanning over 40,000 square feet, the expansive, revamped and spacious facility efficiently divides various functions over four floors, accommodating over 400 employees and promoting seamless collaboration, productivity and imagination powered by sustainability.
Manish Malhotra opens India's first luxury headquarters in the fashion space
The designer cements his position as a pioneer in the Indian fashion industry as he sets a new standard through his synergetic approach to workplace design, demonstrating that luxury and fashion in India is embracing unity and collaboration.
From the process of designing, creating and constructing pieces to the final experience of purchasing couture, the atelier boasts of creativity, collaboration and communication. The result is a space that reflects the importance of a unified, inclusive, luxurious and well-organised work space: an open glass room for the brand's continued growth. With the focus on building an open-door policy work environment and incorporating the Gen Z work culture, the space serves Manish's vision for the future.
The lavish new office is filled with space, freshness and brightness. It nurtures both young and seasoned talent that boasts of creativity in style, design, fashion and brand communication, while paving a new path for this undying fashion industry.
The lush atelier features a range of open, interactive and enclosed brainstorming spaces, a collaborative cafeteria, a meeting lounge, as well as a versatile showroom space for photoshoots, trials and make-up spaces. The made to perfection headquarters boasts of Manish's minimalist yet magical creations with a personal touch of perfection.
ICONIC
Tira Beauty Offices – Mumbai Ultraconfidentiel Design created the design for Tira Beauty's Mumbai office, incorporating a young and diverse culture with organic shapes, muted colors and flexib...
Read more